Whilst I have been fortunate enough to have spent the last two weeks here in Sheffield at the 2015 World Championship, in between sessions to I have also had the opportunity to read the recently released book 'Interesting' by Steve Davis.
Click below for my thoughts as one of snooker's all-time greats takes a detailed look back at his time in the game…
Readers of this site will need no introduction to Steve Davis, six-time world champion and snooker's king of the 1980's, the first great of what I would term as snooker's modern era.
What is perhaps most striking to me about 'Interesting' is that although the book is titled as Steve's autobiography, to me in many ways it feels like less of an autobiography and more like a detailed history of snooker from the 1970's to present day, told from Steve's unique perspective.
As you would expect, the early chapters document his introduction to the game and focus upon the two most important people in his career, both at that point and even now some 40 years on from his formative years.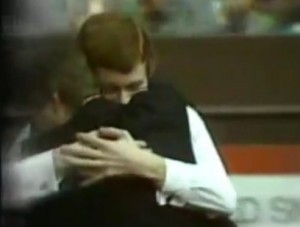 On the table, it is his father Bill who was an integral part of his upbringing, spending hour after hour assisting him with his technique and his development. Clearly, there is a tight bond between the two that comes across in his book and the support of his father was a crucial factor throughout his career.
Away from the baize however, it was manager Barry Hearn who was so clearly instrumental in managing the commercial side of his game through what would ultimately become his Matchroom stable.
Steve documents how not only his own career (with the support of the 'Romford roar'), but the level of interest in snooker generally simply exploded during this period, as a new wave of professionals led by himself brought about a change of the guard and ultimately would replace the establishment.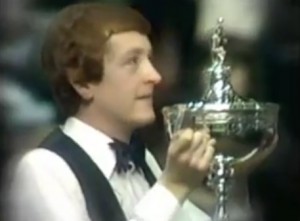 For people even like myself who were not around in the 1980's, it is difficult to imagine just how popular snooker was at that period, almost equivalent to what football is now in 2015. Steve however does a great job illustrating just how big snooker was back then, particularly in the UK with his recollection of Matchroom's foray into music with 'Snooker Loopy' and an even being roped into an election campaign.
As is to be expected, the bulk of the book is devoted to the 1980's, as he recounts his glory days and the period in which he felt 'bulletproof' in the game. This of course includes his six world titles, as well as an entire chapter devoted to the infamous 1985 final between himself and Dennis Taylor.
For me however, perhaps the most interesting part of the book is its final third, as with the benefit of hindsight he recalls his feelings when his position as snooker's main man was threatened and seized from him by Scotland's Stephen Hendry at the start of the 1990's.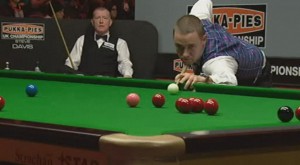 Steve references how David Vine described an end of an era as Hendry beat him to win the UK Championship one year and from there I found it fascinating to read how Davis struggled to cope with that, at times questioning both his cue and technique as his grip on the game began to loosen.
Beyond this point, he discusses his latter years, most notably his remarkable quarter-final run at the Crucible in 2010 and ultimately looks to the future, both for the game in general and for himself personally. Although he is now one of snooker's elder statesmen, he still very much has his finger on the pulse when it comes to the modern game, which of course is helped by his ongoing involvement with the WPBSA.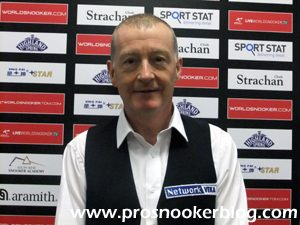 So what you will want to know if whether the book is any good and with a slight caveat, I would say absolutely yes.
The important thing to bear in mind is that it is very much a snooker book, for snooker fans. If you want to know about Steve's life away from the baize and his personal life, then this is not the book that you are looking for. That he was married merits barely more than a single sentence and the birth of first son Greg for example is only referenced as it coincided with the 1991 World Championship.
If however, like me, you do not really care about that sort of thing and are purely interested from a snooker perspective, then you are in for a real treat as Steve offers fresh insight into how he became snooker's dominant force for over a decade, as well as into some of the mental struggles that snooker players have to deal with during matches and tournaments.
In that respect the target market of the book is very much the serious snooker fan such as myself and it is well edited, save for a couple of very minor factual errors that only somebody as much of an anorak as myself would spot.
And he even manages to have a moan about the use of the word 'careless' by commentators, a nod to us bloggers if ever I saw one!
You can buy the book at all good bookshops as the saying goes, or alternatively from sites such as Amazon here.