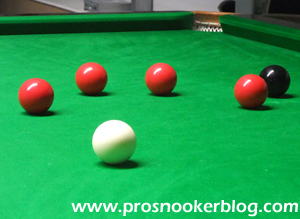 Happy new year to all readers, as is tradition (see my 2012 and 2013 predictions here), for a bit of fun I am going to kick off the new year at PSB with ten predictions of things that may happen in the snooker world during 2014…

My 10 predictions for 2014:
Ding Junhui to become world number one during 2014.
There to be a new winner of the World Championship at the Crucible Theatre.
The UK Championship to change venue, but York to remain on the calendar.
A format change to be announced for the 2015 World Championship.
A former world champion to retire from snooker.
A new sponsor to be announced for the World Championship (eg not betfair).
Kurt Maflin to reach the top 32 of the world rankings.
A Scot to win their first professional title.
Mark Allen to win a major title in the UK.
A new sponsor to invest in snooker, which is not a betting company.
Clearly some are more likely than others, but what are your predictions for 2014? Let me know via Twitter @prosnookerblog