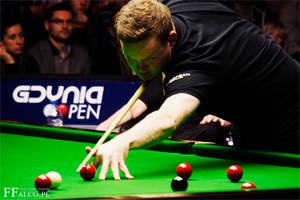 In the grand scheme of things, this weekend's Gdynia Open might not be appear to the biggest event on the snooker calendar, but upon closer inspection, with three key battles to be determined at the tournament, for some players it could prove to be one of the most important.
Click below for my thoughts ahead of the final European Tour event of the season…
Click here to view the draw for ET6
Click here to view the latest European Order of Merit (after five events)
The sixth event of this season's European Tour, the Gdynia Open represents the final chance for players to add points (euros), to their 2014/15 European Order of Merit tallies, as well as their main world rankings.
Last season this was important both in respect of main tour cards and also Players Championship Grand Finals places, but this time around there is a third point of interest, with places available at the new World Grand Prix event in March and the cut-off falling after this event.
For reference below, the points available by round in Poland are:
Last 128 – 0
Last 64 – 583
Last 32 – 1,000
Last 16 – 1,917
QF – 3,333
SF – 5,000
F – 10,000
W – 20,833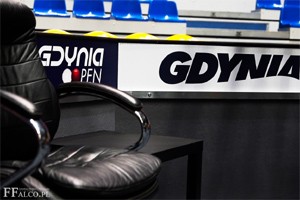 Tour Survival Implications
Click here to view my look at the tour survival race from February 2015
As was the case last season, in addition to the top 64 players on the two-year ranking list at the end of the season, there will also be tour places awarded to the top eight players on the 2014/15 European Order of Merit, not already qualified.
We learned last season, when the final implications were not known before the second week of the World Championship, that the situation can still change beyond this event, depending upon who is able to finish inside the top 64 on the main ranking list in May.
Still though, we will have a far better idea as to who has to do what in order to make sure of their continued professional status at the end of the season and in reality, will know whether the majority of players further down the rankings will remain on tour for 2015/16.
So who are the relevant people on the list at the moment? The eight in line to qualify heading into Gdynia are as follows:
Chris Wakelin (6,833)

Fraser Patrick (4,500)
Joe Swail (4,500)
Noppon Saengkham (4,333)
Jimmy White (3,666)
Allan Taylor (2,749)
James Cahill (2,583)
Stuart Carrington (2,500)
Looking safe
Looking at the various lists, it is clear that Chris Wakelin and Fraser Patrick will take two spots from the European Order of Merit, as both are sufficiently high up not to worry about being knocked out of the top eight qualifying places, while neither looks likely to break into the top 64 on the main two year list.
As it stands, Joe Swail and Noppon Saengkham also look certain of being safe through this list, but unlike the two mentioned above, are within striking distance of a place in the top 64 on the main two-year list and could yet survive via that route. If either were able to break into the top 64, then their spot above would be awarded to the next man down on the European list.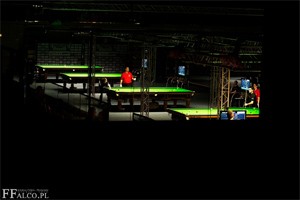 Some 1,166 clear of the final spot currently is Jimmy White, who again may yet be able to reclaim a place inside the top 64, but if not looks to be well-placed to claim a two-year card through the European list.
That said, we did see a number of the players in this battle win multiple matches in Gdynia last year, so Jimmy will want to win at least one match to make absolutely certain of his position.
Needing wins
The next players in line are where it gets really interesting however, with Allan Taylor, James Cahill and Stuart Carrington currently in position to take the final three tour cards available through this list, but with just 249 separating that group, much can yet change in Poland.
With Carrington on 2,500, he has a lead of just 334 points to the next non-qualified chasers Jak Jones and Elliot Slessor, who can therefore overhaul him (and Cahill above), with just one win in Poland.
Although Jak faces a tough opener against defending champion Shaun Murphy, Elliot is set to face an amateur qualifier and will expect to add at least 583 to his tally in Poland, enough to bring himself into contention as it stands.
Further back, amateurs Paul Davison, Mitchell Travis, Jamie Rhys Clarke and Adam Duffy are the next three players and standing on 1,583, will need not only to qualify for the professional stages, but to reach at least the last 32 to bring themselves into contention.
But of course, it is not quite as simple as a straight fight between those named above, as there are players who are currently ranked inside the top 64 on the latest two-year money list, who could yet slip out if they are to have a poor end to the season.
For example, Nigel Bond and Jamie Cope are two players who could yet drop out of the top 64 and with 2,749 and 3,749 on the European Order of Merit, could take places away from the likes of Cahill and Carrington if they were to do so.
Others potentially who could come into the mix with deeper runs (quarter-finals) in Gdynia are the likes of Alfie Burden, Tom Ford, Marcus Campbell and Robin Hull, as well as the remaining players further down the ranking list.
In terms of the draw itself, as mentioned above, there is a tricky opener for Jak Jones, while James Cahill faces Leicester's Tom Ford in his first match in Gdynia. Interestingly though, both Stuart Carrington and Elliot Slessor open against amateurs, so will be hoping to win at least one match in Poland.
The Players Championship Grand Finals Race
The second matter to be decided this weekend is that of 24 of the 32 places available in next month's Players Championship Grand Finals, arguably the biggest remaining tournament of the season given the considerable prize money on offer. in Thailand.
As was the case last year, the top 24 players on the final European Order of Merit will qualify for the Grand Finals, however with Joe Perry currently occupying one of those spots through his position on the Asian Order of Merit, as well as next placed man Stuart Bingham, as it stands 26th placed Fergal O'Brien on 5,583 would claim the 24th and final spot.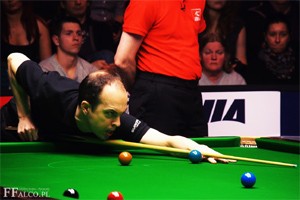 With five players within a single win of overtaking him in Gdynia and a further three within two however, the Irishman is not safe yet and neither are some of the names immediately above him, such as Michael Wasley, Mark Williams Neil Robertson, Marco Fu and Mark King.
With so many players involved and potentially anyone capable of breaking into the top 24 at the final event by winning the tournament, it is always extremely difficult to predict who exactly is safe, but this is something that I will be keeping an eye on throughout the three days in Poland.
By reference to the minimum tariffs however, you should be able to work out the minimum amount of matches that your favourite would have to win in order to move up into contention.
Race for the World Grand Prix
New for this year is the World Grand Prix tournament due to take place next month in Llandudno, with those finishing inside the top 32 of a one-year money list operating from the 2014 World Championship to the upcoming Gdynia Open set to qualify.
With just Gdynia to go, Rod Lawler currently holds onto the 32nd and final spot on 41,916, some 916 ahead of Ireland's Fergal O'Brien. This means that O'Brien needs to win at least two matches in Gdynia with Lawler (who faces a tough first round draw in Ali Carter), losing his opener.
The man man back is another Irishman, former world champion Ken Doherty, but some 4,583 behind Lawler, he must reach at least the semi-finals in Gdynia.
Mathematically, the majority of the top 64 are still capable of qualifying for the event with a run to the title in Gdynia, so it will likely not be until the tournament's closing rounds that those on the fringes of the list will be able to rest easily.
How to follow the battles
As I did last year, I will be providing regular, in-running updates as to the latest standings on all of these lists both here at PSB and on Twitter.
Feel free to leave any questions below…
All photographs courtesy of Arkadiusz Pieńkos