Following two weeks of snooker at the South West Snooker Academy in Gloucester, we now know the names of another eight professionals, following the completion of the 2014 Q School.
Click below for a round-up of the eight qualifiers, or here to view the updated roll call, setting out the latest list of confirmed professionals for the 2014/15 season…
Click here to view the results from Q School Event One
Click here to view the results from Q School Event Two
One of five qualifiers to immediately bounce back onto the professional circuit having fallen off at the end of 2013/14, Liam Highfield will remain on tour for a fifth successive season, after defeating popular Canadian Alex Pagulayan yesterday.
A player who came through the junior ranks and turning professional towards the end of the PIOS era, alongside the likes of Jack Lisowski, Liam has so far struggled to make the progress that he would have expected a few seasons ago.
While there have been flashes, notably his run to the final qualifying round of the World Championship last season, he has found himself in battles to remain on tour during the past few years, ultimately losing that this year, before coming through Q School this week.
As he told World Snooker, he will be hoping that with a two-year card and four years of valuable experience under his belt, he can now make a fresh start and climb the rankings. Still only 23 years old, time is still on his side.
Another player to immediately reclaim his place on the circuit is Craig Steadman, another familiar face on the main tour and probably the least surprising qualifier, to me at least.
Having finished the season with a run to the last 16 of the China Open, before knocking Steve Davis off the main tour at the World Championship qualifiers, Craig carried that form into Q School and dropped just two frames on his way back to the main tour.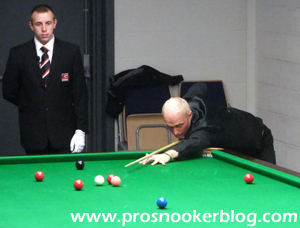 One of Craig's victims during the first event was Welshman Lee Walker, but the 1997 World Championship quarter-finalist was not to be denied at event two.
Now 38 years old, Lee has been knocking on the door of a return to the professional circuit for a couple of years now, notably finishing as runner up at the 2011 IBSF World Championship, but this week sealed his return with wins against the likes of former professionals Adam Duffy and Kacper Filipiak.
Having reached the last 16 at the Crucible as recently as 2004, Lee will now return to the professional circuit for the first time since 2007/8, looking to take advantages of the new opportunities available since Barry Hearn's return to the sport.
Elsewhere, Chinese duo Tian Pengfei and Zhang Anda were also immediate bounce backs to the main tour, Tian in particular surprising nobody by coming through the field at the first attempt.
Zhang of course is best remembered for coming within a frame of defeating Stephen Hendry at the Crucible back in 2010, but has since failed to build upon that run with further venue appearances.
The final player to secure an immediate return to the tour is Scotland's Michael Leslie, who struggled during his first professional season, but showed signs last season that he as beginning to find his feet on the circuit, something that he spoke about at the UK Championship in York.
One man who did not have the chance to find his feet following his maiden professional season in 2008/9 was former world under-21 champion Michael Georgiou, who immediately dropped off the tour in the days of six ranking events and one-year tour cards.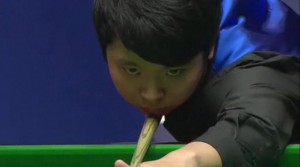 Having stopped playing snooker full stop for a period, Georgiou is another who has been attracted back by the increased playing opportunities and it will be good to see him back on the circuit for two seasons this time.
Finally, Chris Melling will also return to the main tour, in his case for the first time since 2007 following his qualification at the first Q School event last week.
While I am not overly familiar with Chris' achievements, particularly in pool, it was noticeable that a lot of people on Twitter and other snooker websites were willing him on to do well and it will be very interesting to see how he combines both snooker and pool during the next two seasons.
For those eight players, Q School has proven to be a success, while for others who narrowly missed out on qualification, there may yet be a reward, with places at main tour events now available via the top up list.
I am yet to see a confirmed list of the highest placed on that list, but judging by comments on Twitter this evening, there appears to be some controversy due to the fact that players who were not required to play the preliminary round, would appear to have been awarded four extra frames to their totals, despite not having had to play those matches.
More will follow on that as I have it…